About us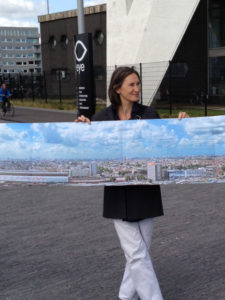 De Gebouwengids is organizing tours on architecture and urban developments and is founded 18 years ago. The strength of De Gebouwengids is the professional approach of the tours and the passion for cities and the urban developments. Cities are changing; themes as transformation, sustainability and future developments are central in the tours.
Clients of De Gebouwengids are among municipalities, developers, universities, architects and urbanists and all kind of groups that are interested in architecture and urban development.
De Gebouwengids has been founded 18 years ago by Wendeline Dijkman. Wendeline is cultural scientist with a specialization in architecture and urban design. Wendeline is also for more than 10 years guest lecturer on the Netherlands Film Academy on the department Production Design.
De Gebouwengids is working together with specialized guides: these architects, designers and architectural historians are beside their work as a guide also working as an architect and/or a teacher in their discipline.