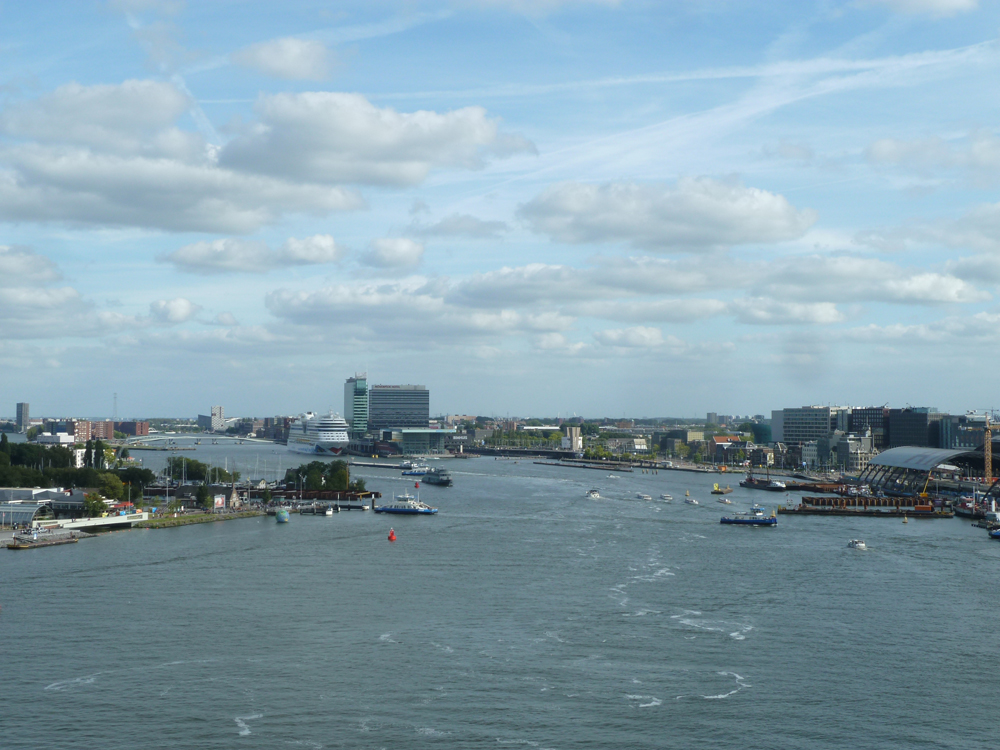 River IJ, Amsterdam's Waterfront
A boat tour over the water IJ gives a wonderful view at the developments along the waterfront. In recent decennia the former industrial sites and wharfs have been transformed in attractive living and working areas. Like the Eastern Docklands, a former port area, in the eighties and nineties transformed in a very popular living area with around 8,000 apartments.
On the former Shell site the transformation is still going on. EYE Film museum is here located since 2014 and the former direction office of Shell transformed in the very popular A'DAM Tower with music, restaurants, a hotel and spectacular Look-out.
For more information about tours:
info@degebouwengids.nl
T +3120 6231 701, M +316 135 60615