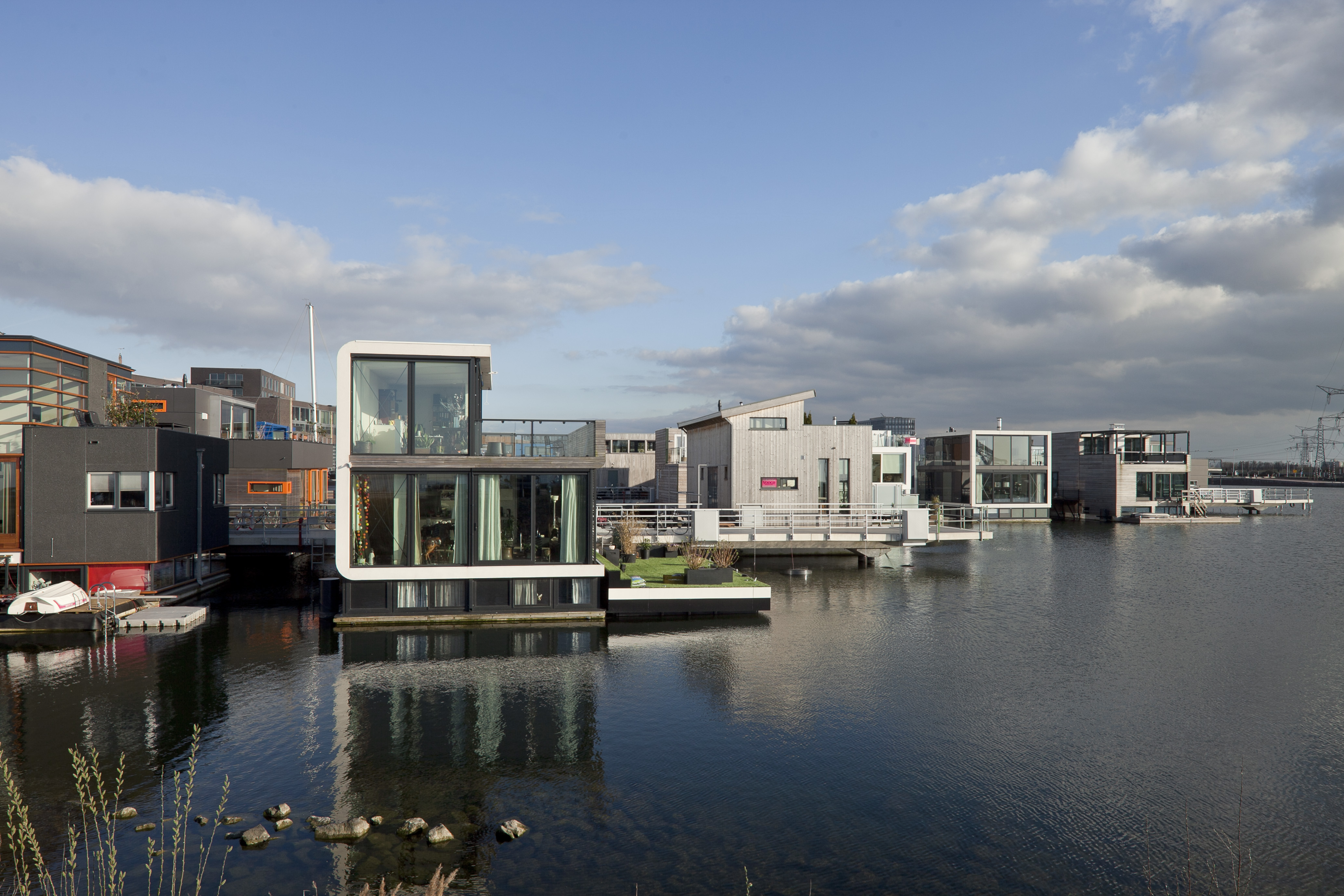 IJburg – city extension on manmade isles
IJburg, the latest extension of Amsterdam, will be made up of six new islands on which 18,000 houses for 45,000 people will be built. The first inhabitants came to live here in 2002.
Each island is being developed in ways to establish a different and unique character. Haveneiland is a relatively urban area. On Steigereiland people have built their own house on land and water lots (floating houses). The next isle, Centrumeiland, will be developed in coming years. From the 1,500 houses 70% will be private plots.
For more information about tours:
info@degebouwengids.nl
T +3120 6231 701, M +316 135 60615
…
"We enjoyed very much the tour IJburg, it has been really interesting…thank you very much !!"
Alida Belart, Architekturbüro Thiele, Germany