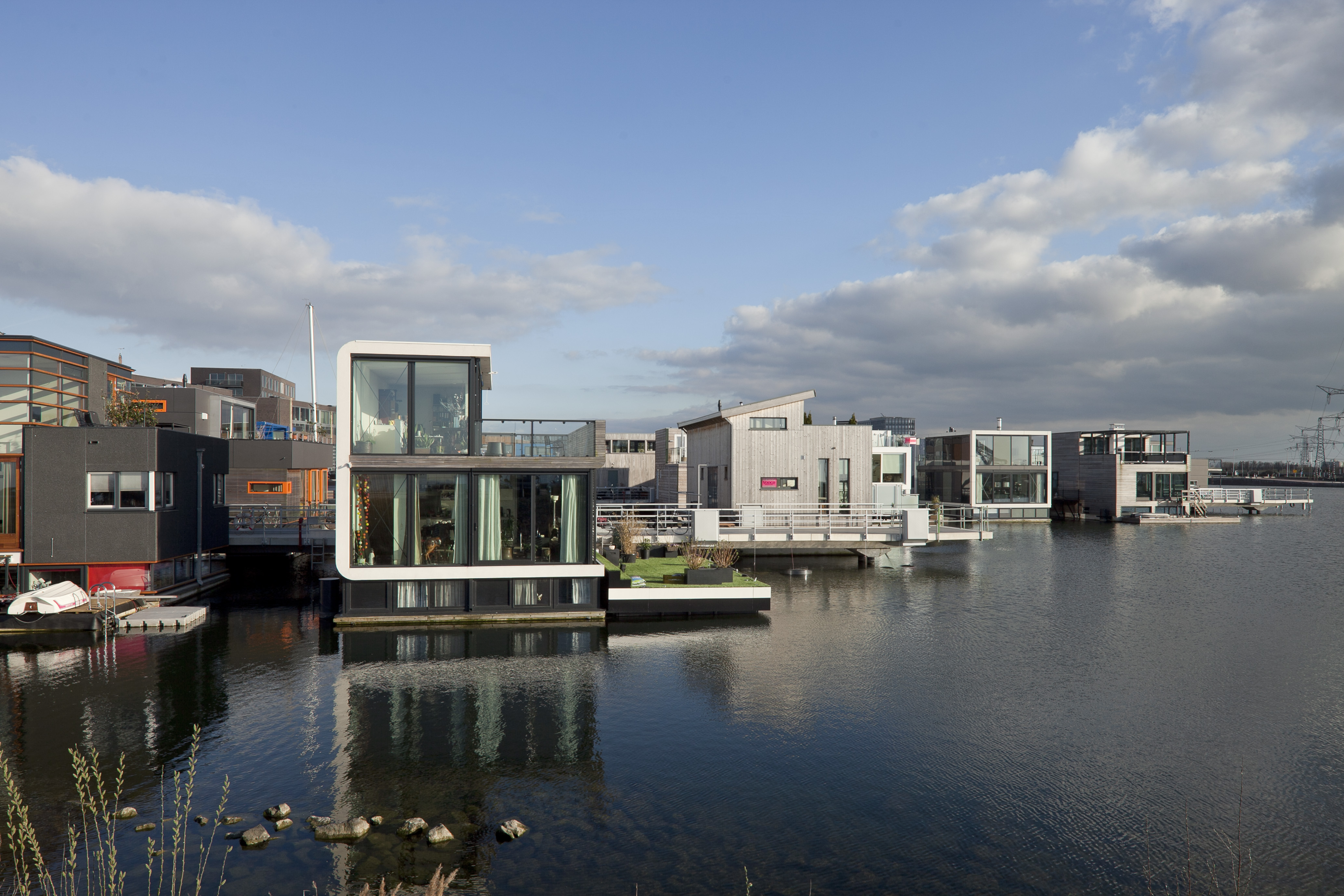 Private Plots
Nearly two centuries –  in the large cities – hardly anybody was building their own house. Houses were built in blocks and after WWII in Amsterdam mostly by the social housing agencies. In recent years things have changed. In Amsterdam on Steigereiland – IJburg, in Rotterdam on Katendrecht and in Almere Homeruskwartier there is a lot of (collective) private commissioning.
On IJburg people built their own house: free standing houses, houses in a row, or floating houses.
For the Homeruskwartier in Almere Rem Koolhaas, OMA made the urban design. Different neighborhoods  have their own theme like – building in a row, building a canal house, living in your garden, building sustainable.
On Katendrecht, Rotterdam, people built their own house, but there is also another form of private commissioning: buying with a group old houses/blocks and renovating them in the way you want.
For more information about tours:
info@degebouwengids.nl
T +3120 6231 701, M +316 135 60615