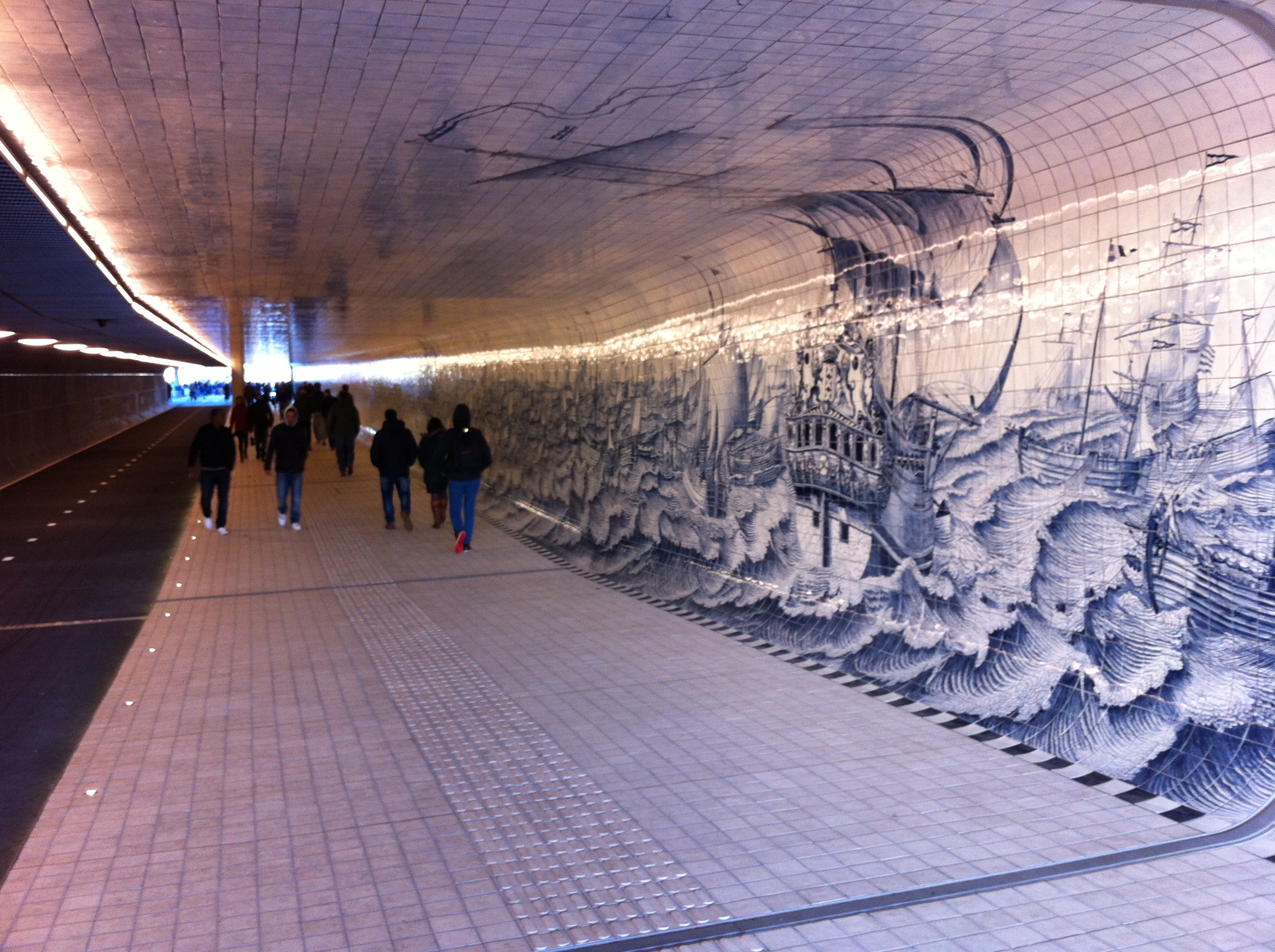 Amsterdam Central Station
The Central Station of Amsterdam opened in 1889 and was designed for 30.000 passengers a day. Since 1996 Benthem Crouwel Architects has renovated and expanded the station in order to render it capable of processing 300.000 travelers each day. The old railway station of Pierre Cuypers is renovated. On the waterside a new hall is adjusted as well as a new bus platform. A new bicycle tunnel, the Cuyperspassage, connects the water of the IJ-river to the inner city. Along the footpath wall
is a tile tableau designed by Irma Boom Office.
It is also possible to combine the tour with a boat tour over the river IJ or with a walking tour along the river banks.
For more information about tours the guided tour:
please call us or mail to
info@degebouwengids.nl
T +3120 6231 701, M +316 135 606