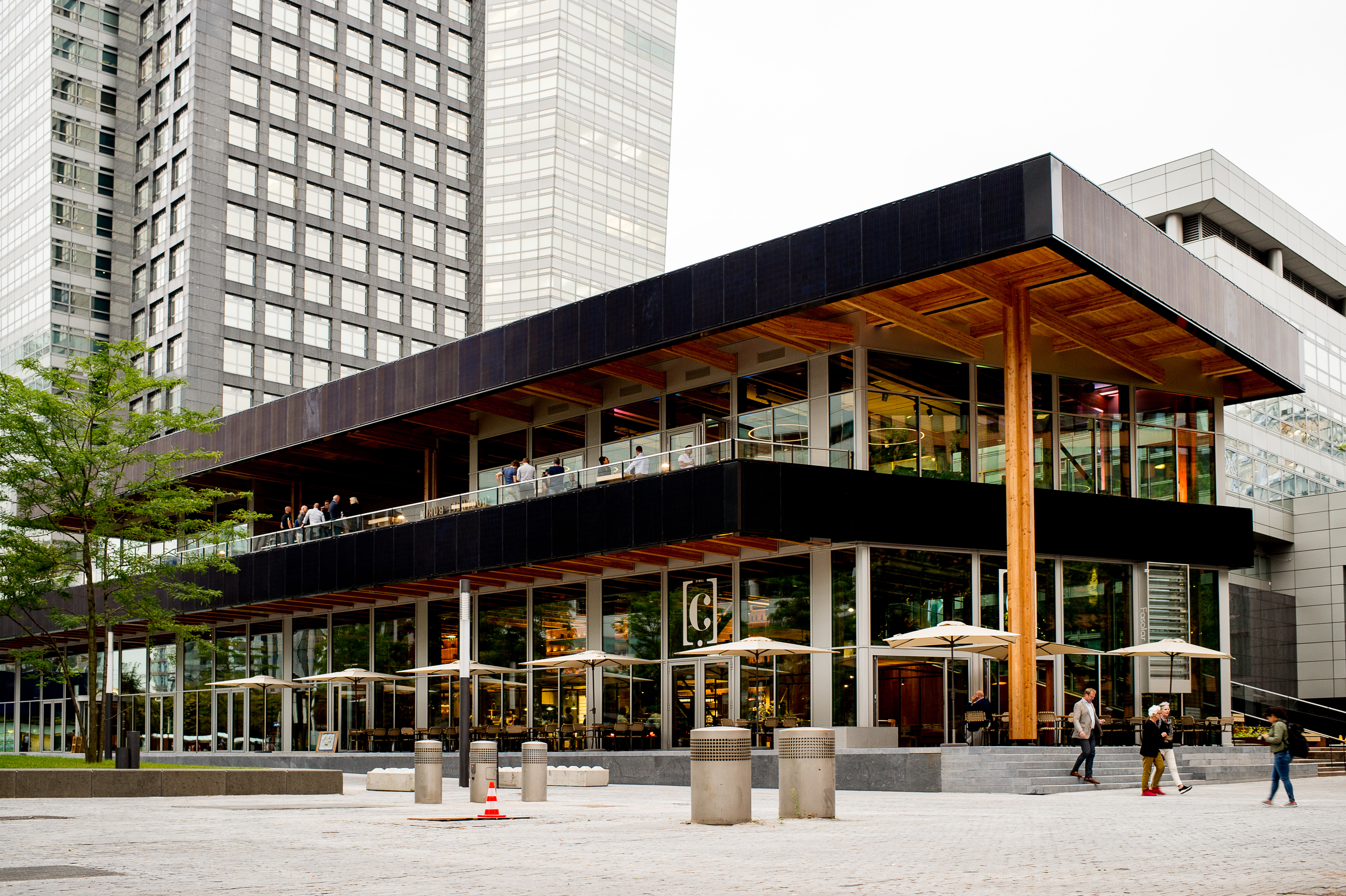 Circl, circular and sustainable
Circl, open since September 2017, is a circular pavilion designed by the Architekten Cie. The pavilion exists of meeting spaces, a restaurant, a toof-top bar, a beautiful roof garden, and an exhibition spac.  Circl is a living lab and an  example of all kind of sustainable materials,
Almost all of the materials used in creating Circl are second-hand, easily disassembled and able to be reused. ABN AMRO collected 16,000 pairs of old jeans from its employees which were incorporated into the ceiling and serve as insulation material. The window frames in the conference rooms were carefully removed from demolished office buildings. The furniture in Circl was previously used, and restored, by ABN AMRO. There are 500 solar panels on the roof, and the building uses direct current (DC) instead of alternating current (AC) to minimize loss of energy resulting from conversion.
It is also possible to combine the tour Circl with a visit on the Zuidas.
For more information about tours:
info@degebouwengids.nl
T +3120 6231 701, M +316 135 60615