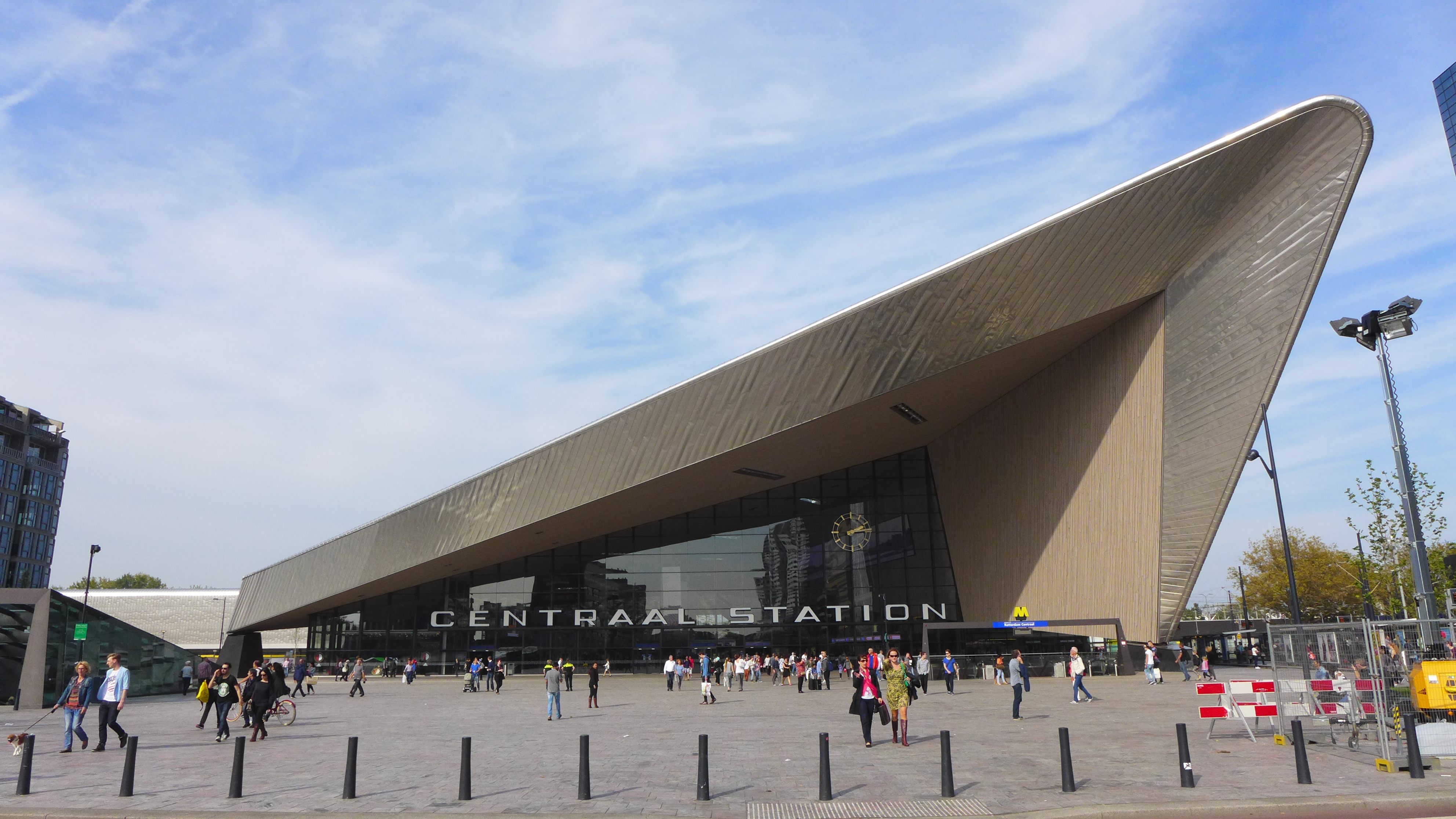 Rotterdam Central Station
The old station of Rotterdam from 1957 could not cope with the increasing number of trains, especially the international trains. The new station, with some elements of the old one, was opened in 2014. Team CS – Benthem Crouwel Architects, Meyer and van Schooten Architects and West 8 designed the building.
We do give tours from the Central Station to the Markthal.
For more information about tours:
info@degebouwengids.nl
T +31(0)20 6231 701, M +31(0)6 135 60615