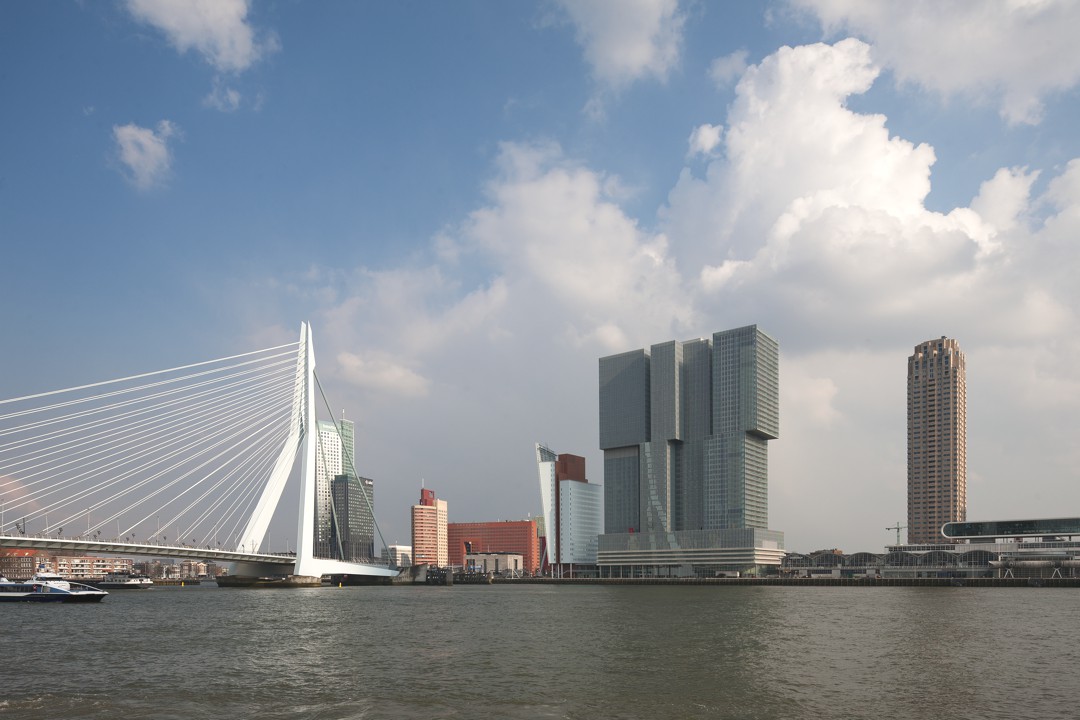 Rotterdam
The harbour of Rotterdam is the second biggest of the world. Some parts of the harbour near the inner-city are not in use anymore and transformed in living and working areas. The Kop van Zuid and Katendrecht are examples of this new development.
Recently the beautiful and prize winning Rotterdam Central Station was opened. The station was designed by Team CS, existing of Benthem Crouwel Architects,  Team V and West 8 Urban Design & Landscape Architecture.
Also the Markthal in the Laurenskwartier is attracting thousands of people. In this spectacular building 228 apartments are realized, parking and restaurants and 4,600 m² retail spaces. A visit at the Markthal can be combined with a visit to the Central Station.
For more information about tours:
info@degebouwengids.nl
T +3120 6231 701, M +316 135 60615