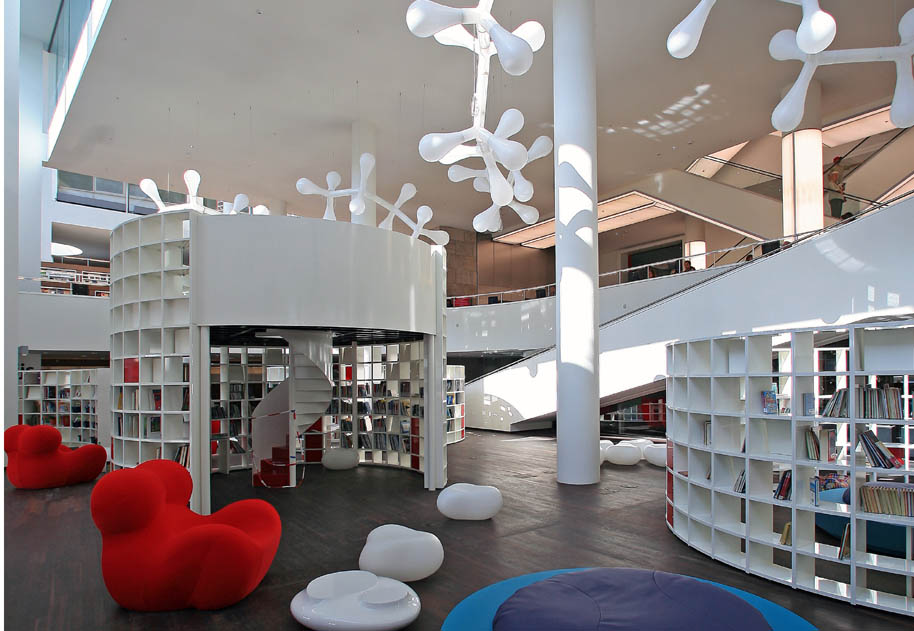 OBA, Library of Amsterdam
The Amsterdam Public Library, the OBA, is open since 2007. It is the biggest library of the Netherlands designed by Jo Coenen Architects. The programme consists of 30.000 m² library, a theatre, a café and offices.
It is also possible to combine the tour in the building with a boat tour or with a tour in the Conservatorium of Amsterdam and the Oosterdokseiland.
For more information about the guided tour in the Library:
please call us T +3120 6231 701 or M +31 6 135 60615
or mail to info@degebouwengids.nl