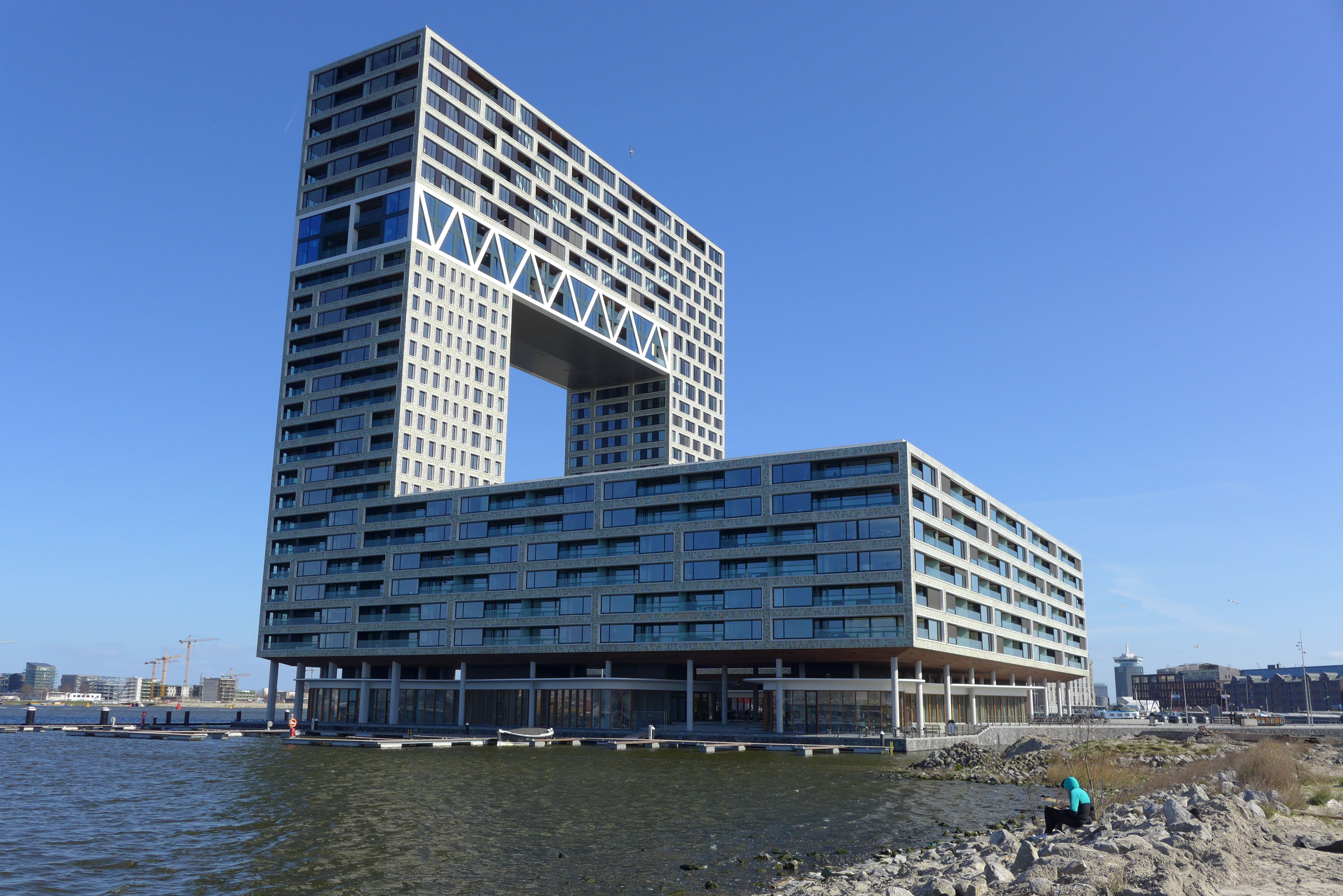 Houthaven – from harbor to living area
The timber docks Houthaven, is a former industrial site that is in transformation and will be an area existing of 7 peninsulas for 2,700 apartments, primary and secondary schools, hotels and office spaces. The ambition is to realize a 100% climate neutral area.
At the moment there are around 4,000 people living in the area. The spectacular building called the Golden Gate (the Pontsteigergebouw), designed by Around en Gelauff architects is the eye-catcher of the Houthaven with 366 apartments, a restaurant and parking.
For more information and booking:
info@degebouwengids.nl
T +3120 6231 701, M +316 135 60615