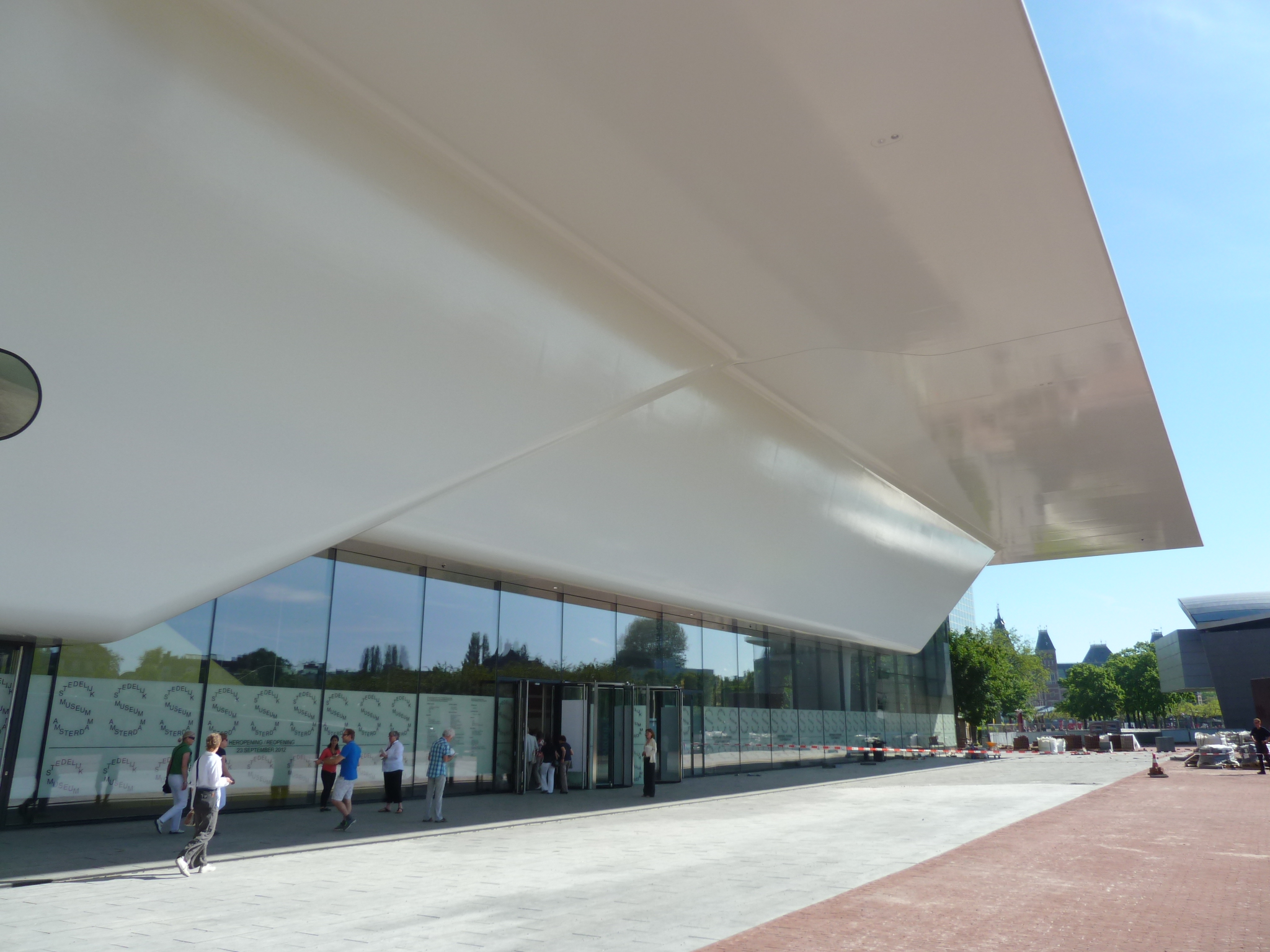 The Stedelijk Museum
The Stedelijk Museum Amsterdam is an international museum dedicated to modern and contemporary art and design. The original building was realised in 1897 and has in a spectacular way been renovated and enlarged by Benthem Crouwel Architects. The entrance has been moved to the open expanse of Museumplein where it occupies a spacious transparent extension.
De Gebouwengids / the BuildingGuide gives tours in the museum about the architecture and about the collection.
For more information and reservations:
info@degebouwengids.nl
T +3120 6231 701, M +316 135 60615